REFERENCES AND APPLICATION SECTORS
ABBOTT POINT OF CARE
ALCON LABORATORIES Inc.
ALKEM LABORATORIES
AVARA PHARMACEUTICAL SERVICE
AVIZ LABORATORIES
BIOKEMA SA
BOHERINGER INGELHEIM
BOUTY SpA
CATALENT PHARMACEUTICAL
COLEP ZÜLPICH GmbH
DAEWOONG PHARMACEUTICAL Co. Ltd
DOPPEL FARMACEUTICI Srl
DPT LABORATORIES
FA.DEM FARMOCHIMICI Srl
FERRING LÉČIVA
FRESENIUS KABI
GRIFOLS
GSK GLAXO SMITH KLINE SpA
HERBAMED AG
HOYA
IPSEN PHARMABIOTECH
JANSSEN PHARMACEUTICAL COMPANIES
KRÄUTERHAUS SANCT BERNHARD
LEGACY PHARMACEUTICAL
Mc NEIL AB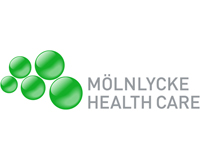 MÖLNLYCKE HEALTH CARE
MUNDIPHARMA PHARMACEUTICALS Ltd
PATHEON
POLPHARMA SA
REGEN LAB SA
ROCHE ITALY SpA
MERIAL – SANOFI
LABORATOIRES SERVIER INDUSTRIE
LABORATOIRE STRADIS
ZELNOVA SA
ZETA FARMACEUTICI SpA
BEAUTY & BUSINESS Srl
AMIFAR LABORATORIOS SL
AVON COSMETICS Ltd
BOTTEGA VERDE Srl
DR. BABOR GmbH & Co
FLAWA AG
INCOS COSMECEUTICA INDUSTRIALE Srl
IVERS LEE ITALY SpA
KOPAŞ KOZMETIK PAZ
LIERAC – ALES GROUPE
MANA COSMETICS
NUTRAPEL
OMNICOS GROUP Srl
OYSTER COSMETICS SpA
SCHWAN COSMETICS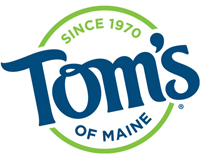 TOM'S OF MAINE
TRIND COSMETICS BV
WELLA – PROCTER & GAMBLE
ABTEY CHOCOLATERIE
ANTAAR&S SpA
ALTIPARMAK GIDA SANAYI ve TICARET AS
AL AMJAAD
BELL SCHWEIZ AG
BEYERS KOFFIE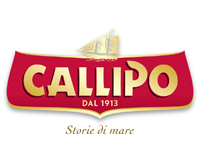 CALLIPO
CAYKUR
CLIO SNACKS
CO.IND SC
CORSINO CORSINI SpA
CRASTAN SpA
DR. AUGUST OETKER NAHRUNGSMITTEL KG
PASTIFICIO GUIDO FERRARA SpA
FINDUS SVERIGE AB
FIRMA ITALY SpA
LOFTHOUSE OF FLEETWOOD Ltd
FRONERI ITALY
GAUTE NAERINGSMIDDELINDUSTRI AS
GHIOTT DOLCIARIA Spa
HARNEY & SONS
ARNOLD HOLSTE GmbH
IL PASTAIO Srl
KRAFT FOODS
LUIGI LAVAZZA SpA
INCOM LEONE d.o.o.
MOKATE SA
NESTLÉ ITALIANA SpA
NORA BISCUITS
NOVARESE ZUCCHERI Srl
OZPACK
PANZANI FERICO SA
PASTIFICIO DI MARTINO GAETANO & F.lli SpA
PEDON SpA
TORREFAZIONE PORTIOLI Srl
QUALA SA
RINGTONS Ltd
PRONTOFOODS SpA
RUSTICHELLA D'ABRUZZO Srl
CLECA SpA
SONNENTOR KRÄUTERHANDELSGESELLSCHAFT
STABBURET AS
STRAUSS ROMANIA Srl
VERONI Industria Salumi Srl
E. ZWICKY AG
BEGHELLI SpA
BORMIOLI ROCCO E FIGLIO SpA
ROBERT BOSCH FRANCE SAS
DOCCHEM Srl
FINDER
G.E. LIGHTING LIMITED
HENKEL AG & Co. KGaA, Standort Hannover
HUNTSMAN ADVANCED MATERIALS
W. NEUDORFF GmbH KG
OSRAM GmbH
QUINTON HAZELL AUTOMOTIVE Ltd
RCP RANSTADT GmbH
ZOBELE Industrie Chimiche SpA
APPLICATION SECTORS
PHARMACEUTICAL
Pharma and Nutraceutical industries demand high efficiencies, highest quality standards, flexibility and precision engineering which are all part of embedded philosophy of Cariba machinery genes. Cariba intermittent motion, continuous motion cartoners and side loading case packers are all capable of handling tubes, vials, ampoules, Syringes, Pouches and blister products. Cariba machinery are easily linkable to any type of upstream or downstream machineries to provide compact line systems that are synonymous of Cariba lines.
COSMETIC
In Cosmetic industry, quick change overs and maximum size change over flexibilities are essential features and requirements which Cariba cartoners possess and able to be adapted to. From Vertical cartoners suitable for Cream Jars, Lotions and perfumes bottles to the horizontal cartoning machines built in "cantilevered" construction frames for packaging tubes, soaps, Wet wipes, Eye shadow pencils and Lipsticks, Cariba machineries are flexible to handle a vast variety of carton sizes.
FOOD
Food industry applications are vast and the great history and references of Cariba clearly demonstrate the passion which exists between Cariba and this industry. From Semi-automatic to fully automatic solutions for packing tea bags, coffee bags or pods, pouches, blister packs, confectionery, chocolate, biscuits, cookies, cans and other soft to rigid products, Cariba has handled them and can offer tray packers, case packers as well as cartoning machines.
OTHERS
Often Consumer markets demand packaging variations in response of the market trends Cariba offers customised solutions to satisfy any production demand for a wide range of products: pet foods, small metal items, home care and others.